Innovative Robotic Solutions
Industrial robotic platforms to improve production quality, quantity, safety, and profitability.
Surface Finishing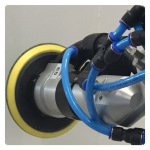 Sanding, polishing and trimming complex shaped objects of any size. High versatility of our system,
SANDROB
, allows for easy adaptation to the shape, dimension, and the material of the piece to be treated.
Orthopedics & Prosthetics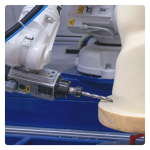 ORTIS, our robotic milling system, is specifically designed for orthopedic industry. ORTIS is capable of creating any model (positive or negative) for the production of orthoses and custom prosthesis.
Art & Design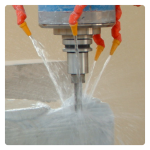 Roboticom's industrial robotic platform,
SCULTOROB,
is designed to carve 3D models, sculptures, bas-reliefs, and architectural elements in a wide range of materials from natural stone to polystyrene and more.
Learn about the applications of the SandRob robotic system in surface finishing operations of composite material on complex shapes.
In this webinar, we demonstrate SandRob and how you can address the most common manufacturing challenges through robotic automation.
Also, we go over the specific applications of robotic automation in sanding, grinding, polishing and trimming for composite surface finishing in the automotive, aerospace and transportation fields, with the valuable contribution of some of our Customers.
Interested to see how robotic automation can help your O&P business? Register for this on-demand event "How to Automate & Grow Your O&P Business with ORTIS," to see how Roboticom has helped O&P and Central Fabrications facilities automate the most delicate production processes in over 22 countries.
Watch a recording of our latest webinar on the applications of ScultoRob (complete robotic carving solutions). In this webinar, we demonstrate ScultoRob's fields of applications and how robotic automation can streamline the most delicate manufacturing processes in various industries: sculpting & artistic work, engineering design & prototyping, architecture, interior & exterior design, furniture, and more.
Improving Manufacturing Processes Since 1996
Roboticom brings robotic automation inside production processes to reduce manual work, eliminate risks, and improve production agility to help manufacturers respond to change in a rapid, cost-effective way.
"The 7-axis ORTIS is a real workhorse! The versatility of the system has allowed us to do many things in our practice with CAD/CAM that we did not previousely think possible"
"The Roboticom Carver has been a win in every direction for us.  We have experienced an increase in work capacity, product consistency and general sales while decreasing our production time and labor input. Combine all of these benefits with a ROI of 12-24 months and the Roboticom 7-Axis Carver is a game changer!"
"This investment in technology has helped us tremendously. Our production costs went down significantly; and instead of making one brace every few hours, we make five in one."









Roboticom welcomes its newest Ortis™ Essential Carving customer for the fabrication of orthotics & custom prosthetics.
Learn More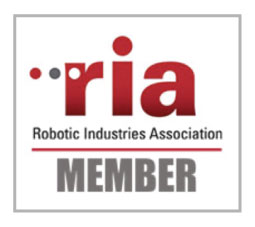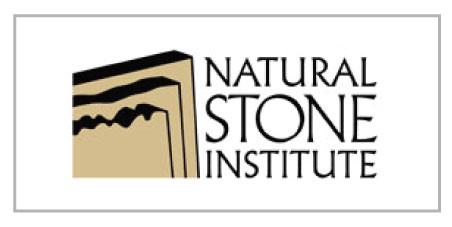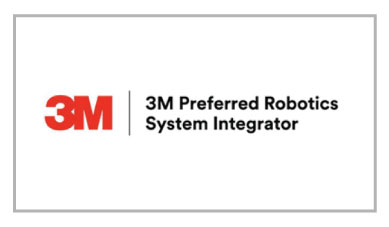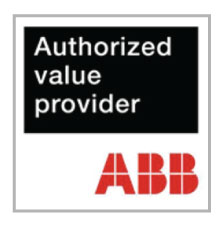 Industry News
Roboticom Blog