SandRob is a complete robotic sanding solution able to perform a variety of surface finishing operations on complex-shaped parts.
Sanding is a very delicate stage that requires the maximum precision and the greatest homogeneity of the final result.
Most of the manufacturing companies that still carry out this process by hand are facing significant problems with regard to the difficulties of finding qualified workers willing to perform these labor-intensive, strenuous, and repetitive operations. In addition, there are considerable issues regarding employees' health and working environments.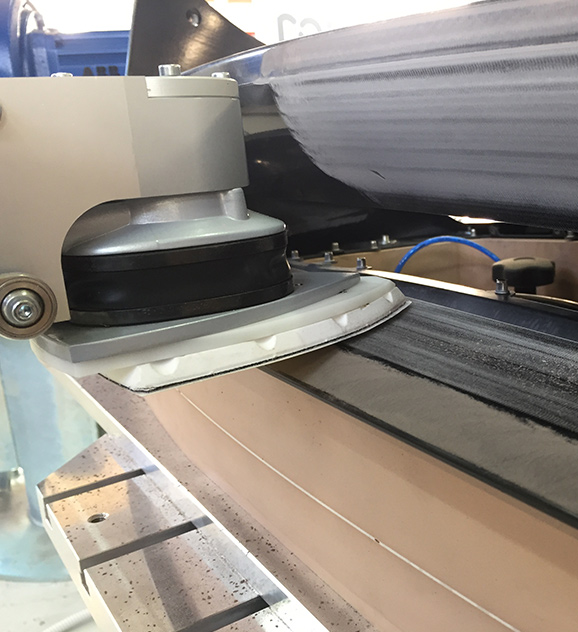 Robotic Sanding with SandRob
SandRob is the ideal partner for finishing applications on a variety of different materials and object shapes:
Processing plastic objects before painting
Special finishing on solid surfaces of bathroom furniture
Surface finishing processes on various materials such as carbon fiber, wood, glass, plastic, metal, stone, marble, etc…
Achieve constant quality results and better working conditions for your workers by eliminating human exposure to dangerous processes and unhealthy specks of dust. Robotic sanding application through SandRob is performed via our proprietary software ARPP which is designed to be easy to use and programmable in house. Learn more about ARPP.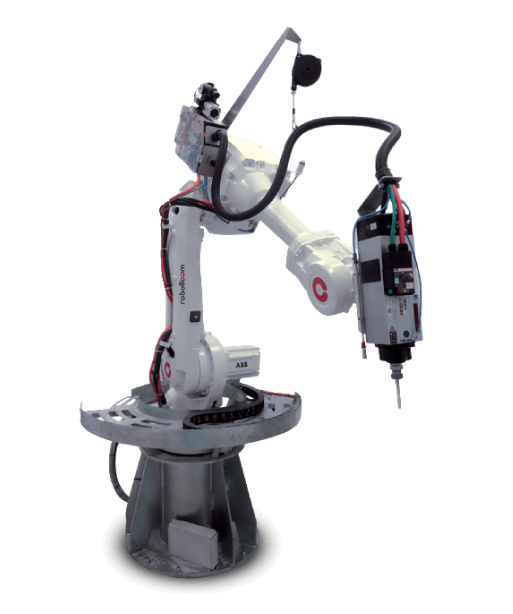 ORTIS
7 axis robotic milling system able to produce any type of model (positive or negative) necessary to create custom orthoses and prostheses.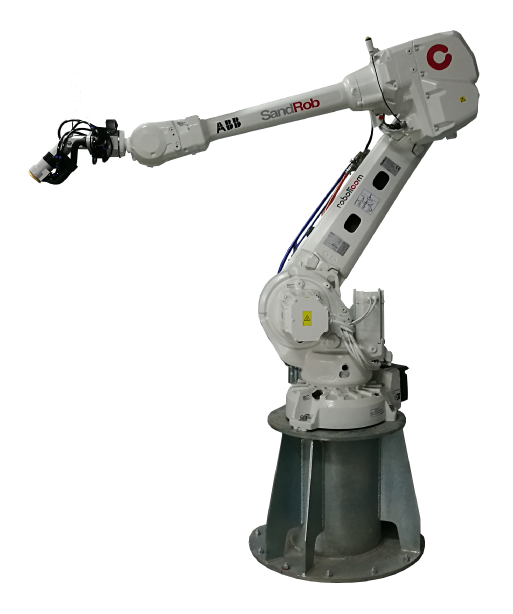 SandRob
SandRob is the only robotic solution that can address all your surface finishing needs: sanding, polishing and trimming of complex shapes of any scale or size.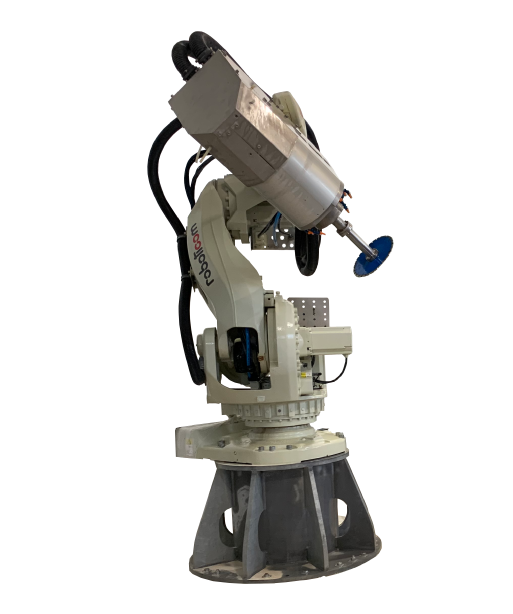 ScultoRob
7 axis robotic system for milling and turning operations on models and prototypes made of marble & stone to wood, styrofoam, and more.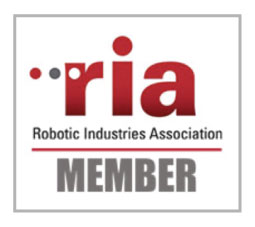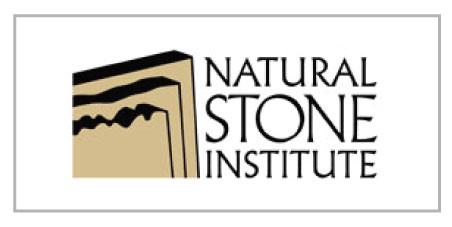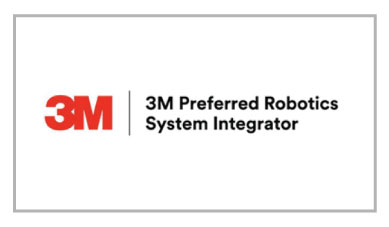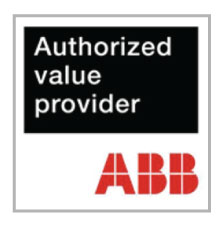 Industry News
Roboticom Blog